Bathmate Hydro Penis Enlargement Pump
Features 
Ergonomic design
Good for real size gaining
Water based design
Swivel Bellows feature
360 degree rotation
Excellent grip
Skin friendly material
Easy maintenance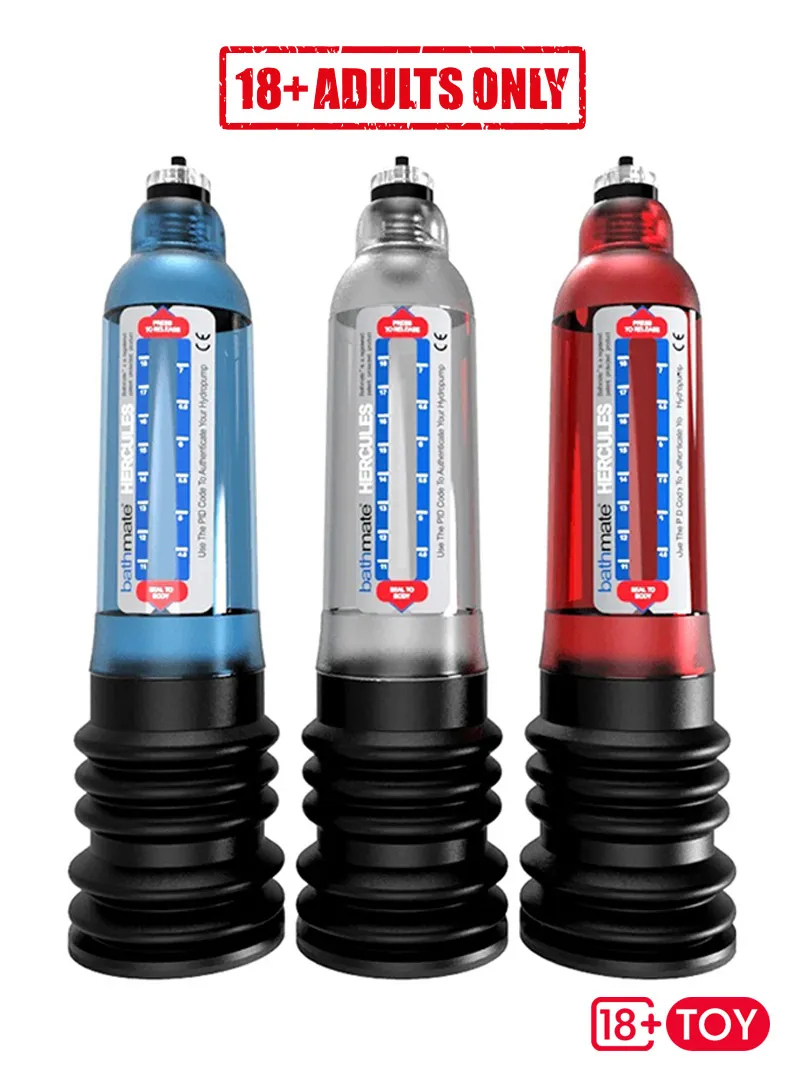 PRODUCT DETAILS
Get ready to spice up your monotonous shower with Hercules Penis Stretcher from the house of Bathmate India. Hercules is one of the most trusted names when it comes to penis pump online, and this product has earned the trust of users since 2006. Hercules Penis Stretcher is a revolutionary product in the world of penis pump, and it has satisfied more than 200,000 users around the world. Hercules Penis Stretcher from Bathmate India features an exclusive water-based design, and it offers impressive results when used with consistency.
Hercules Penis Stretcher from Bathmate India is an unbeatable product when users are looking for efficient penis enlargement products, and it will help users with long-lasting erection, improved sexual confidence with a bigger and thicker penis. In case you're wondering whether you'll be fit in the chamber, we must tell Hercules Penis Stretcher will fit anyone measuring up to 7 inches during erection.
Hercules Penis Stretcher is made of skin-friendly material ensuring top-notch hygiene for all. In addition, there's a Swivel Bellows feature that allows 360-degree rotation ensuring ease of use for the buyers. In case you're wondering about grip, it is excellent. Even during the shower, it will offer excellent grip making it very handy. It is advisable to shave if you are going to use it in the shower, otherwise, the suction will get weakened over time. Sex Toy in Gujarat, your trusted online sex toy shop in India is offering special discounts on Hercules Penis Stretcher and if you're about to invest in a penis pump online, you should not miss this out.
| | |
| --- | --- |
| Product Category | Penis Enlargement Device |
| Country of origin | USA |
| Item model number | EPTPED-007 |
| Number of item inside the box | 1 |
| Color | Blue/White/Red |
| Product dimension | ‎7.8 inch chamber |
| Material | Non-toxic ABS & silicone |
| Warranty | No |
| Wireless | Yes |
| Waterproof | Yes |
| Power Source | None |